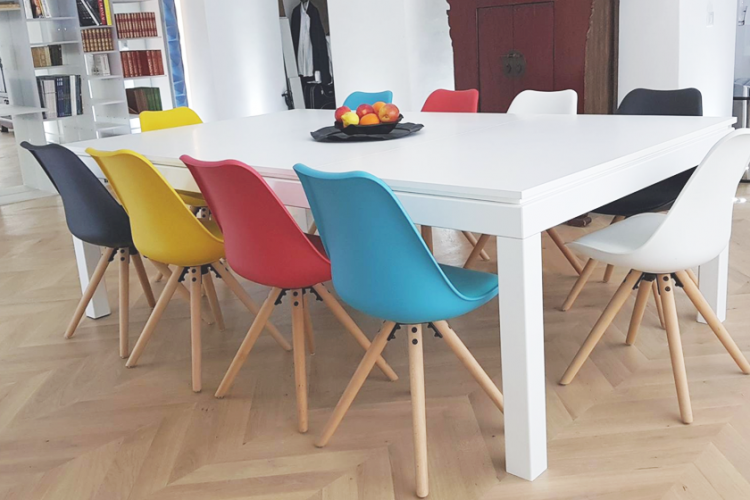 Our brand ambassador in Furiani (Corsica) sent us very nice pictures of his brand new living room. Smart and sleek white metal frame just in front of this impressive hulk wall picture.
The Mexican designer Sofia Aspe has launched her first book "interior decoration", which deals with her work over five years. Fusiontables : Proud to be on your Interior Book Cover !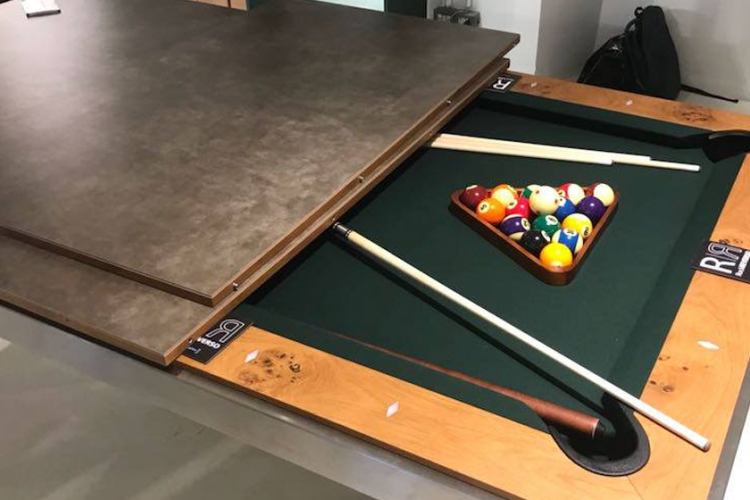 We have showed the new concept of ceramic cover for the model "Reverse Rock"during the #milanodesignweek.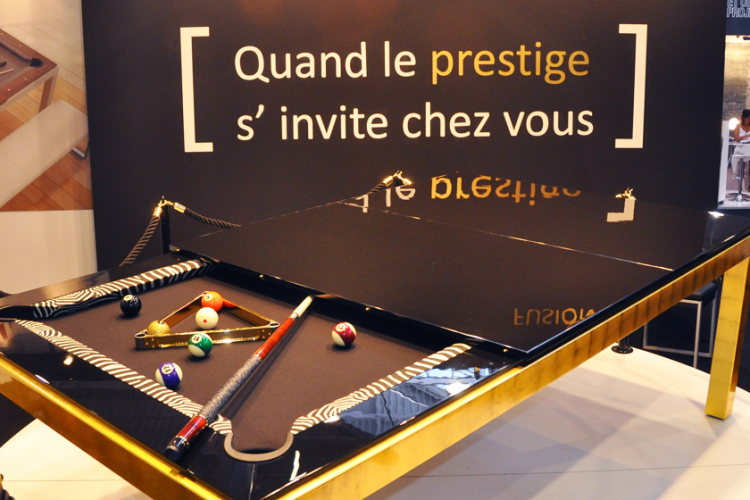 Fusiontables is very happy to announce the Fusion Gold luxury edition concept launch.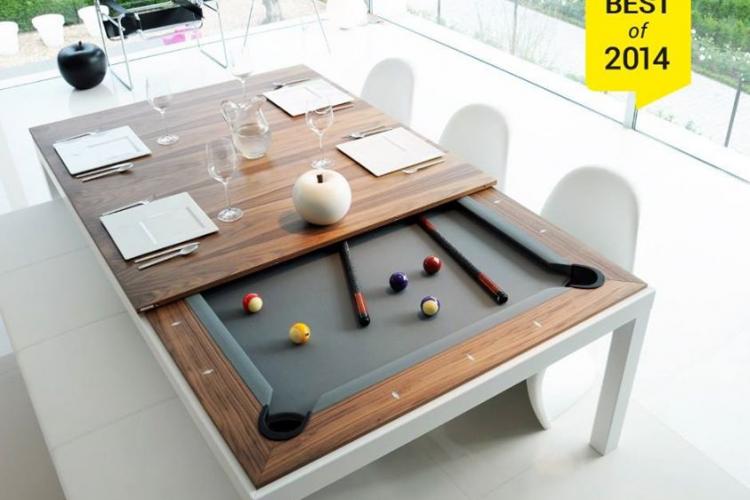 Fusiontables are delighted to inform you that, on 27th December 2014, Fusiontables pool dining table has been selected among the 30 Best Products of 2014, by Archiproducts technical staff and by 335,000 Archiproducts fans on Facebook and 10.000 Twitter followers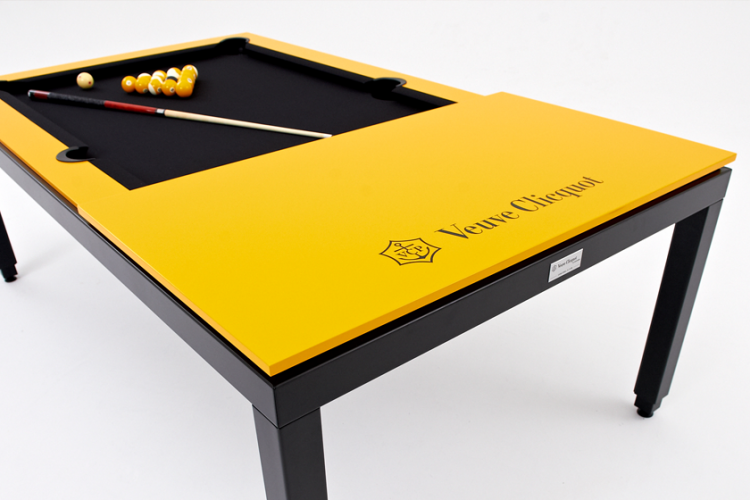 The Belgian design brand Fusiontables is pleased to announce its recent partnership with French champagne house Veuve Clicquot. Together, they have undertaken a wonderful, unique project: designing an elegant dining table that can be transformed into a billiard table. The collection will be available in a limited edition of 99 tables and the result of this exceptional partnership was presented as a world premiere in Brussels during the opening of Design September on 6 September 2012.
Subscribe to New products