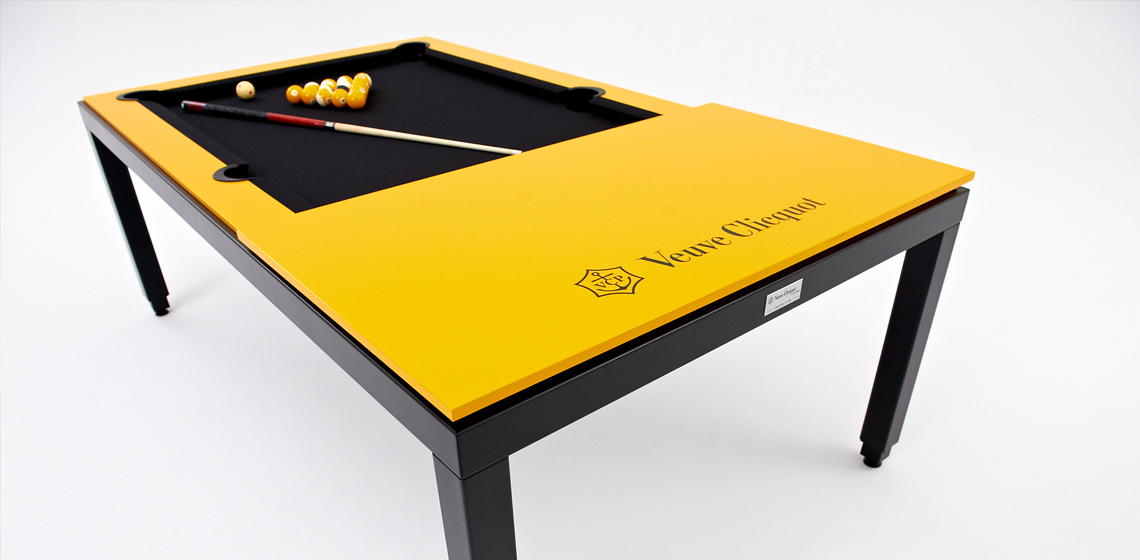 FUSIONTABLES MEETS VEUVE CLICQUOT...
The Belgian design brand Fusiontables is pleased to announce its recent partnership with French champagne house Veuve Clicquot. Together, they have undertaken a wonderful, unique project: designing an elegant dining table that can be transformed into a billiard table. The collection will be available in a limited edition of 99 tables and the result of this exceptional partnership was presented as a world premiere in Brussels during the opening of Design September on 6 September 2012.
Fusiontables initially set out to create an exclusive series of yellow billiard balls which, according to Veuve Clicquot, is not only an inspirational, eye-catching and powerful colour but also evokes a veil of mystery.