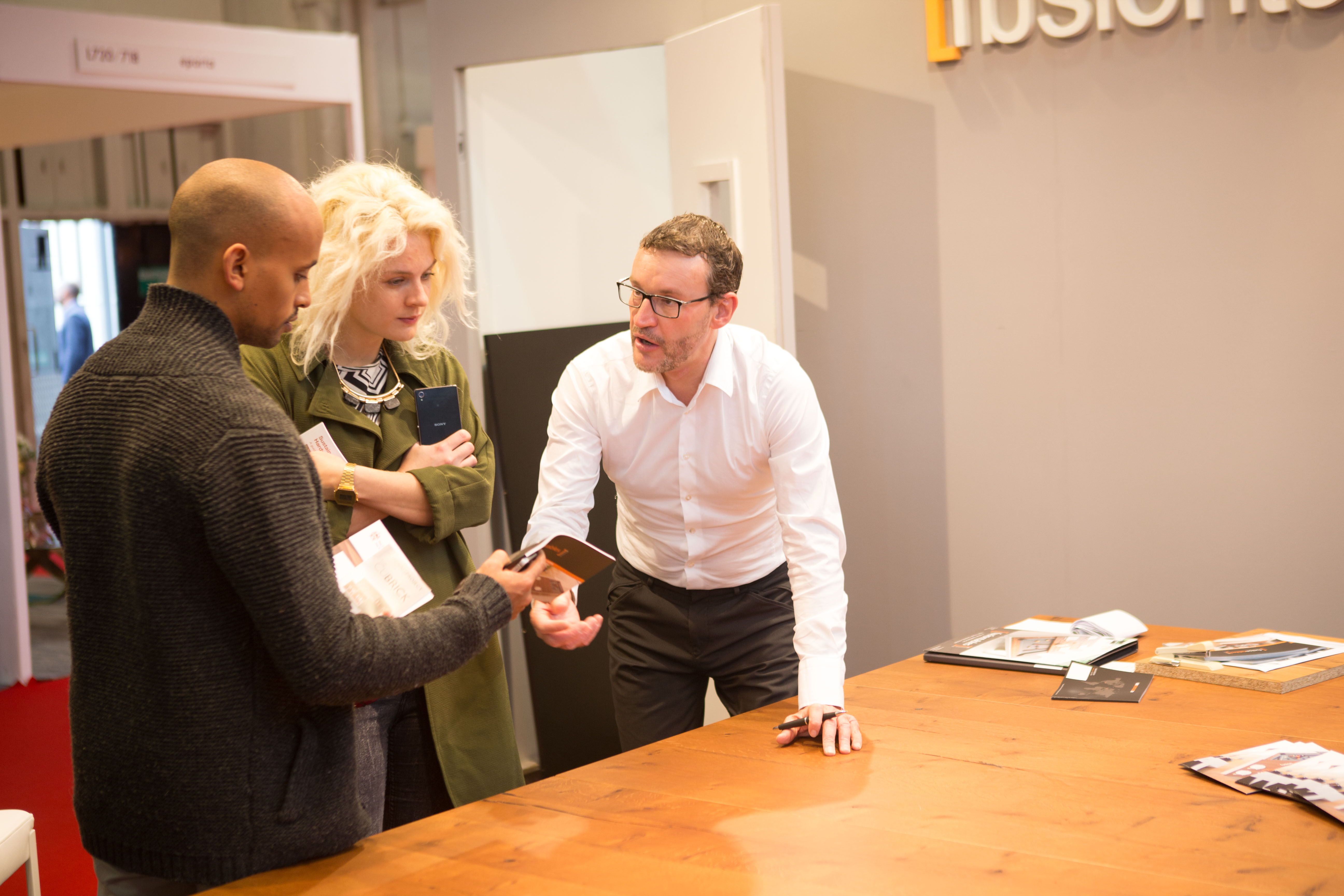 Fusiontables at 100% design London
Fusiontables was pround to announce they were exhibiting 2 new ranges on their booth during 100% Design last week.
UK's biggest commercial design event, 100% Design in exciting new location Olympia London was  organized from 23 to 26 September 2015.
100% Design is the UK's largest design trade event, attracting architects, specifiers and designers from across the globe. 
100% design visitors gave a very warm welcome to our brand new wood line range reloading the contemporary sleek design pool dining table with a more natural and warm touch.
We selected the very best of oak and walnut timbers to create a sharp and fined-tuned wooden frame to welcome the unique Fusiontables "one piece only" natural slate system.
We also launched the new Vintage finishing made of old and rustic oak planks in a still amazing modern layout and on a new copper look metal frame like you could find on old belgian sewing machines.
"A piece of history with a minimalistic touch" This is what we heard in London last week!
Many thanks for these very busy days London !