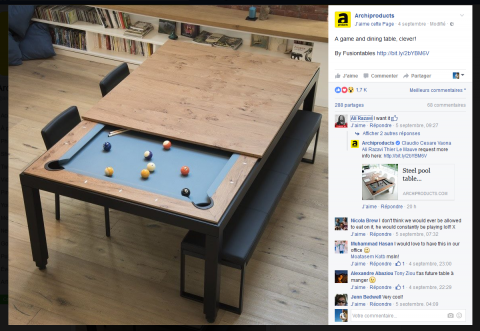 Social networks support Fusiontables...
With the new Vintage collection, Fusiontables is very successful in particular due to a high-end finish and a way of living together. On facebook and Twitter, a lot of people talk about Fusiontables as you can see there. 

The New Vintage collection is marked by a unique and easily recognisable style. A perfect mix between reclaimed wood timbers and a post-industrial metal frame.

Don't hesitate to contact us for additional information about the Fusiontables collection...